Key Pink Floyd...
I am Robin Delargy, or 'She Who Wears All The Hats' for LooLoo's Box Handcrafted Jewelry. I know nothing about blogging, but I do like to tell stories. I also am fairly adept at typing with a cat on the keyboard and / or nudging my mouseing hand. It's a gift.
I work from home (in my dining room, to be precise) and creativity always trumps domesticity, so my house looks like a demilitarized zone. Plus we have six cats... we don't have dust bunnies, we have dust RHINOS! Bunnies are for amateurs.
Our house will be 100 next year and it is a dusty old pile. It's a completely awesome 2-story, 2000sf Craftsman, but it is a dusty old pile nonetheless. OK, perhaps that bit about creativity trumping domesticity plays to this, but still...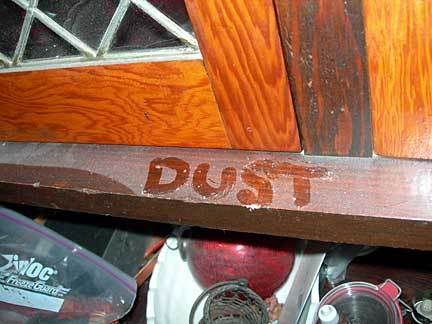 I see this blog as a good place to share what I am creating, why I am creating it and how I feel about it. I also want to share HOW I am creating it; the techniques, methods, experiments. To share ideas. To embrace the triumphs and the failures. To laugh at the fugly stuff. And frankly, the cats aren't the best cheering squad, constructive criticizers or idea generators... so here I am.
Is there anybody out there?